10 things to consider before buying a flat
10 things to consider before buying a flat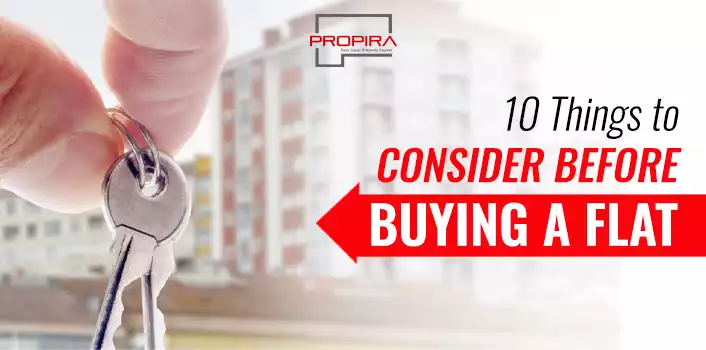 Introduction
Many people's lifelong dream is to own a comfortable house, but buying a house is not as easy as it may seem; it involves thorough planning and analysis before making a purchase. There is a diverse selection of residential options accessible, such as residential plots, apartments, single floors, independent houses, and flats with several stories. In addition, there has been a growing trend of owning flats for the dual purposes of living in them and using them as an investment.
There are only a few flats in Alwar, which were developed by the most reputable builders and developers in the city, are available for purchase at prices that are within a realistic price range. There are several desirable locations in which to purchase apartments or flats in Alwar. However, one thing that must be kept in mind is that the acquisition of any property can only be considered a success if the process of acquiring the property is carried out in a suitable manner and time.
This is true whether you are a seasoned shopper or a first-time customer. Therefore, before e purchasing an apartment, one has to give some thought to the ten items listed below before buying a flat.
Tip 1 – Buying the flat from a reputed builder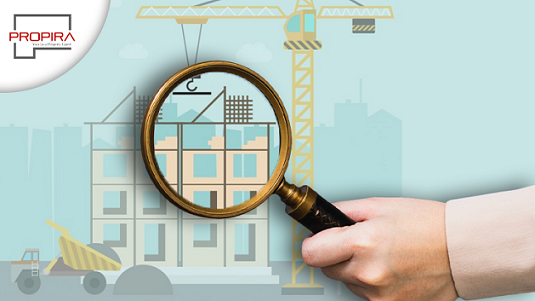 Many considerations suggest that we should only acquire our dream home from reputable, established builders and developers. Initially, it is seen that reputable, experienced builders have systems and procedures in place to ensure the timely completion and delivery of apartments to homeowners.
Secondly, a reputable developer seems to be more likely to register his project with RERA and advise prospective purchasers about the registration.
Thirdly, a reputable developer has sufficient experience to quickly identify the needs of homebuyers and the market clout to get facilities at cheap prices. In addition, a reputable developer's real estate projects are typically located in places that are popular, well-connected, and secure in terms of market unpredictability.
Tip 2 – Locality and neighbourhood check
When looking to buy a flat, it is essential to select a location that is in close proximity to business and recreational centres, schools, colleges, supermarkets, hospitals, shopping malls, parks, and theatres, among other places. In addition, the location of the property affects not only its value on the market but also the standard of life you can expect there.
With regard to the unpredictability of the market, condominiums located in wealthy residential areas offer superior connectivity and a high level of protection. In addition, the fundamental infrastructure that surrounds the property is a crucial factor in determining both its current and potential future value on the market. The return on investment (ROI) of a piece of real estate is heavily influenced by its location.
Tip 3 – Water and power supply
If there is water scarcity and frequent power outages in the area, even a luxury, well-equipped home cannot offer you the comfort you want. Even the connection to the electricity might be temporary at times, which is especially common when purchasing a flat that is still under construction.
It may take one or two years before one is able to acquire a connection that is permanent. You won't be able to use appliances like a refrigerator, or a washing machine. This is due to the fact that there would be no power backup and inverters cannot handle heavy loads for extended periods. Consequently, one of the primary things you must examine is the area's water and electricity supplies.
Tip 4 – Flat Pricing
Establishing a budget is the first essential step in picking a flat, property, or apartment. When you know how much you are prepared to spend on a home or apartment, it is easy to shortlist the flats or properties which fit into your budget and choice. To guarantee this, it is essential to compare the offered price of the property in issue with the prices of neighbouring properties constructed by other builders in order to determine whether or not the builder has provided a true estimate.
There are several ways to compare houses in the region in which you are searching. In this regard, portal listings, local brokers, and newspaper listings are sources to be considered.

Also Read - Difference Between a Flat and an Apartment

Tip 5 – Legal Status of the flat
It is important to verify that the home may legally be constructed on the piece of land it now sits on. The municipal corporation, water supply and sewage boards, power boards, and area development agencies all must grant the developer authorization and a no objection certificate before the project may move forward.
Also, make sure that each and every document pertaining to the title is properly stamped and registered at the office of the jurisdictional sub-registrar of assurances. In the same vein as establishing that they are the rightful owners of the property, the buyer is required to verify the seller's identity as well as any restrictions that control the seller's ability to transfer the property.
Tip 6 – Check the construction quality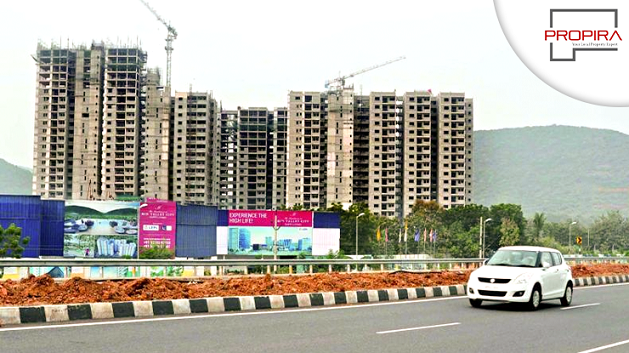 One should check the builder's reputation by examining the kind of projects the builder has completed within and around the buyer's chosen city. Buyers can seek the builder for a copy of the structural stability certificate given by the structural engineer to ensure that the building was planned and constructed according to the projected load.
One must verify that the developer's specifications are included in the purchase agreement. The nature of the land, including the elevation of the land above the access road, the height of the land above sea level or river level, and the height of the land from the highest flood level, must be evaluated.

Also read - How to Design Your Own Home
Tip 7 – Growth in the value of property
Real estate is one of the few investments that may provide returns that exceed the rate of inflation. Infrastructure development plays a crucial function in this respect in price appreciation. Any new connection, transport, road, or transit centre will operate as a development driver, as it is anticipated that they would attract more people and, in turn, increase demand.
The surrounding and on-site infrastructure of a residential property plays a crucial role in determining its present and future worth. For instance, the roads leading into and out of the community should be well-constructed and well-maintained, Decent schools and hospitals are accessible, adequate hygiene is maintained, proper vegetation, etc.
Tip 8 – Rental value of the property
Rents are a reliable and steady technique of producing money in addition to being a rising source of revenue. The prospective buyer of the flat of his or her dreams should first do a market analysis by analysing recent sales and rentals of comparable flats in the neighbourhood over a certain amount of time.
These values may be established by attributes such as the number and size of bedrooms and bathrooms, pools, terraces, kind of locality in which the property is situated — everything that defines and distinguishes a property. While doing so, all risk considerations must be taken into account. For instance, renting a property in a high-crime area will generally necessitate greater safety steps than rental property in a gated community.
Tip 9 – Road Connectivity to other areas
Connectivity is a crucial factor in the home-buying decision-making process. The cost and difficulty of commuting from a distant location might be substantial. Consequently, if you intend to purchase an apartment in India, verify that it has convenient access to public transportation, such as the metro, buses, auto-rickshaws, and taxis.
Equally crucial is road connectivity to major roads and expressways. Also, ensure that the location of your new property is at the appropriate distance from the city's airport or train station. The consumer might choose between the two based on which of these is visited most frequently. Don't forget to inquire about the presence of a commercial centre or social infrastructure within the housing colony. The closer these locations are to your flat, the better.
Tip 10 – Parking facility and other amenities
Amenities and open spaces serve the objective of resolving the difficulty of engaging distinct demographics in a variety of ways. In relation to this, covered parking is a crucial consideration while selecting an apartment. One may inquire about the availability and cost of additional parking.
It is dangerous to park your automobile in unguarded locations outside your building. Other amenities, such as a specific play area for children, are required. In addition, a Gym/Sports Facilities/Clubhouse is a necessity for the majority of projects nowadays. When purchasing a flat, people should also consider security elements such as alarms, fences, deadbolt locks, CCTV cameras, and security guards to ensure the safety of himself/herself and their dear ones.

Conclusion
An excessively hectic and disorganised way of life is the result of several factors, including packed work schedules, congested public transit, and rising pollution levels. Therefore, Apartment buyers like to make their purchases in a calm and stress-free environment, so finding a home that is completely issue and danger-free is the best alternative for them.
Customers are cautioned to make decisions based only on the information they already possess and not to let themselves be misled by the exaggerated claims made by real estate agents. The purchase of real estate often involves a number of steps and calls for extensive planning. As a result of the fact that the bulk of the money we make goes toward the improvement of our home, it is the most precious asset we possess. Hence, Keep the above considerations in mind as you look for flats in Alwar that meets all of your needs.