Top 10 Trusted Real Estate Property Sites in India 2023
Top 10 Trusted Real Estate Property Sites in India 2023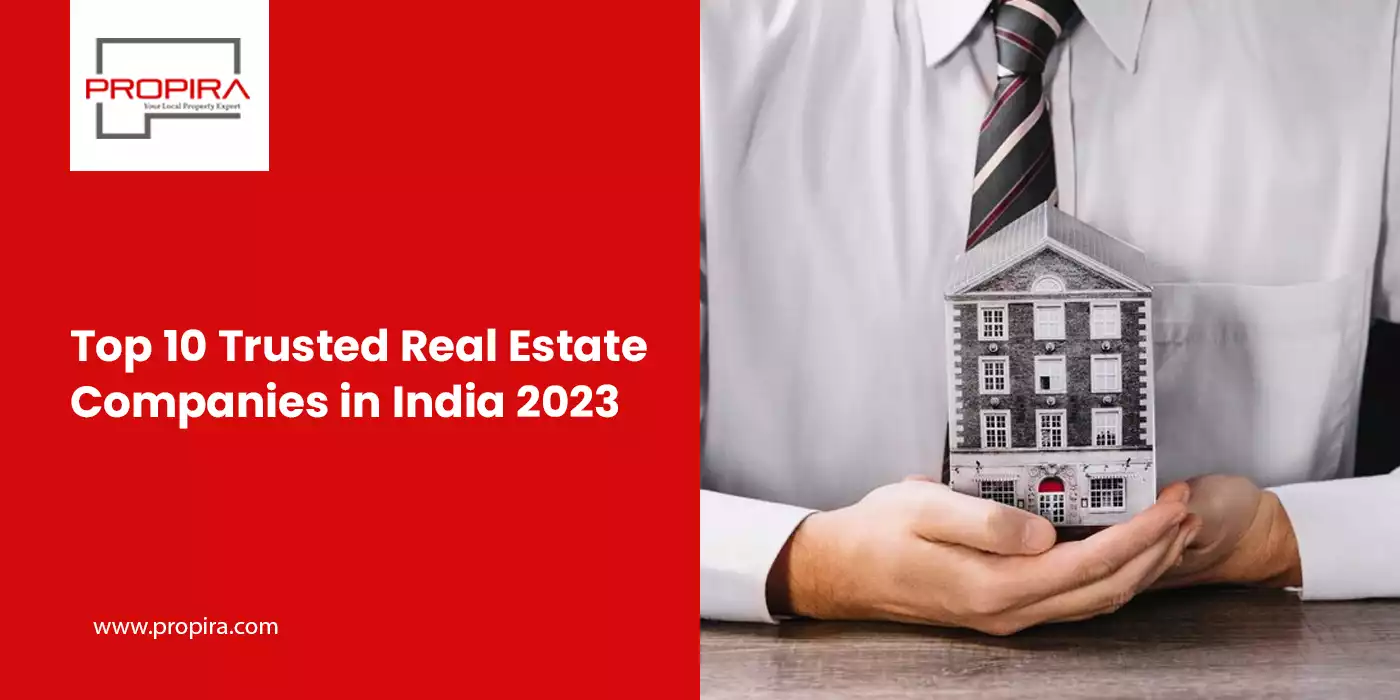 In the digital age, searching for real estate properties has become more accessible and convenient with the proliferation of online platforms. These real estate property sites offer a vast array of listings, enabling buyers and investors to explore various options from the comfort of their homes. However, with countless websites available, it's crucial to identify the most reliable and trustworthy platforms. In this blog, we will present the top 10 trusted real estate property sites in India for the year 2023, known for their user-friendly interface, comprehensive listings, and commitment to providing accurate and transparent information.
Propira is an independent real estate advisor established to create an ecosystem where buyers and sellers can transact without any hindrances. We are intended to create a genuine platform to buy, sell or rent your property. Started by a team working in this field from the past 15 years, we ensure 100% credibility. We aim at creating a genuine buyer-seller relationship in transactions and ensures that every transaction is done at a fair price.
Magicbricks is one of India's largest and most popular real estate property portals. It offers a vast database of residential and commercial properties across various cities. The platform is renowned for its user-friendly interface, detailed property information, and verified listings, making it a top choice for property seekers.
With an extensive presence in India's real estate market, 99acres is a reliable platform offering a wide range of properties for sale and rent. It provides in-depth property details, locality insights, and a user-friendly search interface, making it a go-to site for many property buyers.
Housing.com is a well-known real estate portal that stands out for its advanced search options and user-friendly interface. The website focuses on providing accurate property information and uses innovative technology to simplify the property search process.
CommonFloor is a popular platform for property listings, especially in the residential segment. It features an interactive user interface, comprehensive property details, and a vibrant community of property seekers, making it a trusted choice for homebuyers.
Proptiger is a leading real estate website that offers an extensive range of residential and commercial properties. The platform is known for its detailed property reports, expert advice, and a dedicated customer support team.
Nobroker has gained popularity for its unique approach, eliminating the need for brokers in property transactions. The platform connects buyers directly with property owners, ensuring transparency and reducing brokerage costs.
Makaan.com is a reliable platform with a vast database of residential properties across India. The website provides property insights, locality information, and a user-friendly interface, catering to the needs of property buyers and renters.
Square Yards is a comprehensive real estate portal offering a wide range of residential and commercial properties. The platform also provides financial and legal assistance, making it a one-stop solution for property buyers and investors.
IndiaProperty is a reputed real estate website with a diverse selection of properties from various regions in India. The platform offers detailed property information, virtual property tours, and expert advice to assist property seekers in making informed decisions.
Conclusion:
When it comes to searching for real estate properties in India, the online landscape is filled with numerous options. However, the top 10 trusted real estate property sites mentioned above have earned their reputation through transparency, accurate listings, and user-friendly experiences. Whether you're a homebuyer, investor, or tenant, these platforms offer a seamless and reliable way to explore the diverse real estate market in India, making your property search journey more efficient and rewarding.