PROPERTY FOR SALE,Guide,General
Property Rates and Investment Opportunities in Sikar
Property Rates and Investment Opportunities in Sikar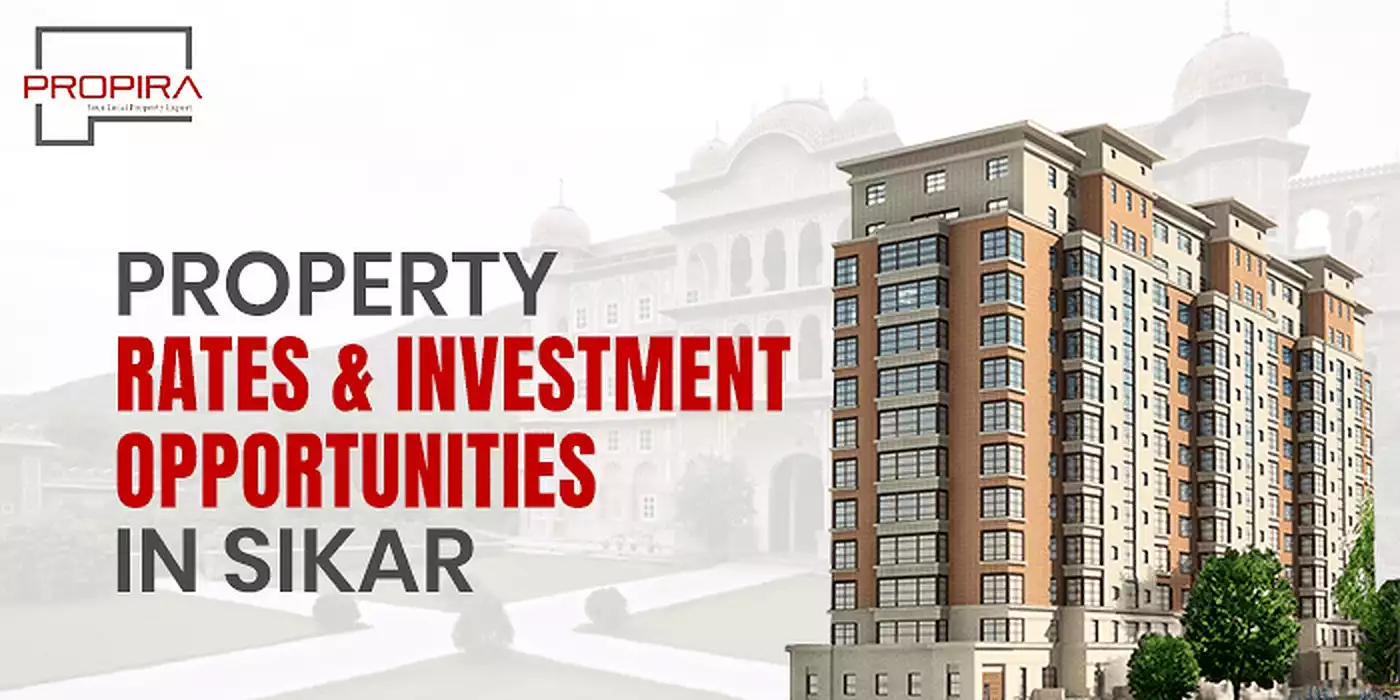 In the state of Rajasthan Shekhawati region may be found the central city of Sikar. According to the census reports from 2011, this city has a population of 26.77 Lakhs & occupies a total area of 7742.44 sq km. In addition, Sikar is rapidly developing into a significant economic and educational hub in India. Currently, the price of real estate in Sikar starts at approximately 100,000 rupees, while the average cost of real estate in Sikar is 24,000 rupees per lac.
Here is the complete demographic information of Sikar: Click Here
Estimated Property rates in Sikar

| Locality Name | Avg Price Per Sqft. |
| --- | --- |
| Piprali Road | Rs. 2,296 - 2,300 / sq.ft |
| Devipura | Rs. 3,000 / sq.ft |
| Nawalgarh Road | Rs. 2,479 / sq.ft |
| Police Lines | Rs. 2,918 / sq.ft |
| Samrathpura | Rs. 2,449 / sq.ft |
| New Janta Colony | Rs. 2,282 - 23,008 / sq.ft |
| Subhash Chowk | Rs. 2,282 / sq.ft |
| Jagatpura | Rs. 3,550/ sq.ft |
| Vaishali Nagar | Rs. 4,300/ sq.ft |
| Jaisinghpura | Rs. 2,950/ sq.ft |
| Mansarovar | Rs. 3,800/ sq.ft |
| Jagatpura | Rs. 3,550/ sq.ft |
| Kanakpura | Rs. 3,650/ sq.ft |
| Shyam Nagar | Rs. 4,750/ sq.ft |
| Mahesh Nagar | Rs. 4,450/ sq.ft |
What are the Reasons to Invest in Sikar?
It is becoming an increasingly important financial and commercial hub in the nation.
In addition, Sikar is rapidly developing into a significant economic and educational hub in India.
It has an excellent road network that connects it to the rest of the country.
The city of Sikar is another popular tourist destination.
Investing in Real Estate vs Other Assets in Sikar
Options for Financing That Involve Less Risk Investing in real estate can guarantee a solid financial return, and it does so without exposing the investor to significant risk. On the other hand, choices such as investing in gold, the stock market or bank fixed deposits are fraught with unpredictability.
Assured Returns Economic growth and improvements in people's living standards in India are driving demand in the country's real estate industry.
If you invest in real estate in a big urban area, you can rent it out and profit from it. You can raise the money you bring in by renting out your house or apartment.
One of the primary reasons why over sixty-five percent of people prefer to invest in real estate is because it generates long-term investments and financial gains. This is one of the primary reasons why people choose to invest in real estate. In addition, you will have an asset that cannot be taken away from you during times of economic uncertainty, which is a significant benefit. It is also possible to liquidate it.
If you own a property that isn't increasing in value, you will see little of a decline in its worth over time, which means you'll experience minimal depreciation. It has a high probability of achieving the value appreciation it seeks. But even if it doesn't, you can still anticipate getting your money back from the initial purchase price without incurring any losses.
The Future of the Real estate market in Sikar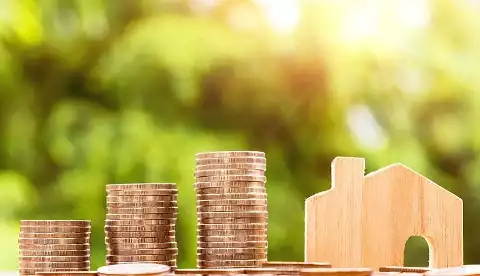 Sikar Road is a component of the new growth corridor being developed in Jaipur's urban area, and it features an advanced municipal infrastructure. Because of its well-planned roadways, efficient drainage system, and availability of larger property parcels, Sikar Road is quickly becoming the neighborhood of choice for many real estate developers. A large number of domestic builders have a host of ongoing and upcoming projects in the region of Sikar Road, making this area an excellent blend of residential and commercial real estate development. Sikar Road is a perfect example of this blend. The region surrounding Sikar Road is a hub of industrial expansion and is home to many manufacturing units and industries. Retail chains, shopping malls, and showrooms are some types of commercial development available at the ARG Industrial Park.
Sikar Road is one of the regions expected to shine brightest regarding future real estate appreciation over the medium to long term. It is one of the few places that offers high-rise building projects and townships that are moving away from independent dwellings since Sikar Road has a wide availability of freehold open spaces. Sikar Road is one of the primary development areas in Jaipur, and it is also a component of the new industrial growth corridor that runs through the city.
Top localities to invest in Sikar.
Sikar has several flats, houses, and plots to invest in. Some of the most sought-after neighborhoods to purchase an apartment in Sikar are Khatu, Shivsinghpura, and Kanwarpura. In Sikar, some of the most desirable communities to invest in real estate are Devipura, Nani, and Dhobiyon Ka Mohalla. In Sikar, some of the most desirable areas to invest in a residential site include Khatu, Ajeetgarh, and Shrimadhopur.
Here are a few properties for Investment in Sikar: Property for Sale in Sikar
What Documents are required to buy property in Sikar?
Authentication of Ownership

Official and Authenticated Copy of the Old Sale Deed

Evaluation of either MC or Mutation Release Document that serves as proof of ownership of the family estate

Any term that is longer than one year on the lease deed.

Documentation to Serve as Identification

Document titled "PAN Card Form 60 Chain"

Photograph of the candidate who is applying

Verification of GPA from the location where the property was registered if the property was registered in another state

If necessary, a notarized copy of the property's registration

ID Evidence from both of the witness parties

Map a diagram and an explanation of the real estate that is immovable.
Conclusion
Sikar is a city in Rajasthan experiencing fast growth in its business sector. The value of the commercial real estate in Sikar is expected to increase in the not-too-distant future due to the growing number of commercial investments in the city. Because of this, purchasing commercial property in Sikar can yield extremely significant returns.
Frequently Asked Questions
What is the GDP of the Sikar district?
In the fiscal year 2016–17, the district's Gross Domestic Product has valued at Rs. 24,74,426 lakh at current prices, whereas in the fiscal year 2011–2012, it was valued at Rs 18,58,196 lakh at constant prices.
What is the price of a property in Sikar?
Sikar real estate can be purchased between 3 lac & 2 cr rupees. 14.29% of the homes available in Sikar start from 60 Lac to 80 Lac, while 14.29% of the homes available in priced between 80 Lac and 1 Cr. Flats make up 26.0% of the real estate in Sikar, while houses only make up 18.0% of the available homes.
Is Sikar a good place for investment?
The most recent price movement in Sikar District is an excellent signal for investors or end-users regarding the direction in which the property market is headed in Sikar District.
Are these properties available in Sikar for sale?
There are flats and apartments available for purchase on Sikar Road, Jaipur. These include 1/2/3 BHK flats, houses or villas, builder floors or independent floors, office spaces, retail shops, and more than 130 plots or acres.